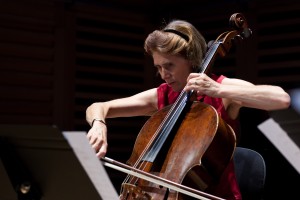 This week Endymion will be travelling to the musical extremes of Eastern and Western Europe with their GOODBYE STALIN! concert in Leeds on Friday 4 November, and a programme of French and German music next Tuesday 8 November  in London.
Twenty years after the fall of the Soviet Union, we're celebrating with a programme of Russian and Estonian music in the fantastic Howard Assembly Room in Leeds. Inspired by Opera North's production of Tchaikovsky's dark tragedy The Queen of Spades, the programme at the HAR this Autumn aims to "shed some light on the endlessly fascinating Russian imagination" – and Endymion are delighted to have been invited to reprise some of the material from their concert in May.
This is not just music for music's sake – although the two piano quintets by Schnittke and Shostakovich really are some of the finest chamber works of the twentieth century. This is also music with a history. In rehearsals they've been exploring both the light and the dark sides of the quintet that won Shostakovich the prestigious Stalin prize in 1941 and  Schnittke's memoriam of the older composer, his Duo.  Alongside these Russian works they'll be performing Summa – a string quartet by contemporary Estonian composer Arvo Pärt, who fled to Vienna in 1980 after a prolonged struggle against Soviet officialdom.
Next week, Endymion treat us to some of their favourite works from the other side of the Iron Curtain in the Michael Croft Theatre at Alleyn's School in London. Side by side are two quintets for piano and wind, both in E flat major – the first, Mozart claimed, was "the finest work I have ever composed", and the second is a homage to his master from the 26-year-old Beethoven. They've paired these Teutonic classics with some French fancy: Poulenc's  Sextet for piano and winds (an Endymion favourite!) and the fantastic Nissen arrangement of Ravel's Mother Goose Suite. The players are also looking forward to working with pupils from the school in a coaching workshop in the afternoon.
There are still a few tickets left for both concerts – you can book tickets for the Howard Assembly Room here and for Alleyn's School here.